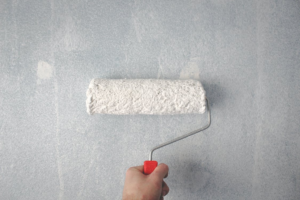 Are you tired of the dull and lifeless look of your bedroom? We are here to give you some bedroom paint inspiration ideas. This blog will walk you through choosing the perfect paint color for your bedroom. So, read on to learn how to elevate your bedroom with the right paint.
Tips on Choosing the Perfect Palette for Your Bedroom
1. Understand How Color Influences Your Mood
Colors can elicit emotions and set the tone for a space. Therefore, you must understand the various shades before deciding on a color scheme. Warm hues like red, orange, and yellow create a pleasant and lively atmosphere. In contrast, cool hues like blue, green, and purple induce peace and relaxation.
2. Consider the Size of the Room
The size of your bedroom is important for picking the best color palette. Use light and neutral shades like soft pastels if your room is small. These hues enhance the appearance of space, making the area appear larger.
You have more flexibility to experiment with darker hues for larger bedrooms. For instance, you can use a bold accent wall without overwhelming the space.
3. Assess Lighting Conditions
The amount and type of natural and artificial light in your bedroom should influence your color choices. If your room receives abundant natural light, you can embrace darker shades that won't make the space feel too dim.
Lighter colors help create a more pleasant environment in spaces with little natural light. Before making a final selection, test paint samples on different walls to see how they look in different lighting circumstances.
4. Consider Finishes and Textures
Don't forget to consider the finishes and textures in your bedroom when choosing your color palette. Whether it's the flooring or curtains, ensure the colors you select work with these elements.
A cohesive color scheme will tie all décor elements together and create a visually attractive space. For instance, if you have vibrant color finishes and textures, you should go for neutral paint to balance it out.
Final Word
Do you require interior painting in Yonkers, NY? The experts at Golden Touch Renovation are here to help! We also offer exterior painting services to elevate your property's exterior. Get in touch with us today to learn more about roofing companies Yonkers NY!