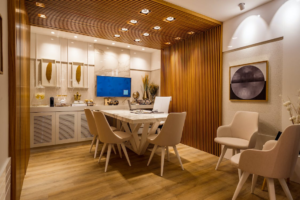 Hardwood floors are an excellent choice for all homes. They are durable, aesthetic, and easy to maintain. Choosing hardwood floors is a significant decision since they are a long-term investment. This blog covers six things to consider when selecting hardwood floors for the home.
6 Things to Take into Consideration When Choosing Hardwood Floors For the Home
1. Set a Realistic Budget
Determining a budget is the first step in the selection process. Setting the budget for your floors allows you to focus on the hardwood flooring types within your price range. It also prevents you from overspending, which is especially beneficial if you are renovating your entire home.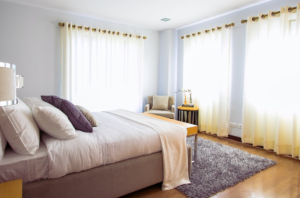 2. Assess Durability
Consider the durability of different hardwood flooring options. For instance, you can go for oak or maple hardwood floors for the home. These wood species are known for their sturdiness and ability to bear heavy foot activity. Softer woods like pine are prone to scratches and dents, which makes them better suited for low-traffic areas.
3. Evaluate Maintenance Requirements
Before choosing, you must also assess the maintenance requirements of different hardwood flooring options. Some woods require regular refinishing and maintenance to preserve their beauty. However, others maintain their appearance even with low maintenance.
4. Theme and Aesthetics of Your Space
Another factor to consider is your home's overall style and aesthetic. Hardwood floors are available in various tones, textures, and finishes. So, choose a design that compliments your existing décor to create a coherent and aesthetically appealing ambiance.
5. Assess Traffic
Assess the foot traffic and usage level in the area where the hardwood floors will be installed. High-traffic spaces like entrances and living rooms require durable flooring options. In contrast, softwood species could work for low-traffic areas.
6. Consider the Moisture Levels
Take into account the weather and moisture levels in Bronx, NY. Certain hardwood species, like bamboo more moisture and humidity resistant. Thus, making them suitable for areas prone to temperature and humidity fluctuations.
Final Word
Do you require flooring installation in the Bronx, NY? Your search ends with Golden Touch Renovation! We use the best quality wood to ensure that your new floor looks stunning. You can also hire us for exterior painting Bronx NY to elevate your outdoor space. Get in touch with us today for more information.