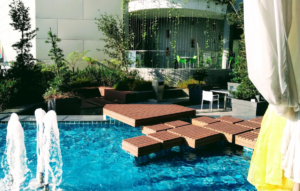 Do you want to design the perfect deck area where you can rest and entertain? A deck will be an excellent addition to your Bronx home! A well-designed deck allows you to enjoy the fresh air in your backyard. Read this blog to learn tips on transforming your deck into the perfect outdoor space!
Transform Your Outdoor Space With the Perfect Deck Area for Your Bronx Home
1. Select the Best Location
The first step in creating the perfect deck area is determining the best location. Choose a place in your backyard with both daylight and shade. Also, consider your home's layout and how you can easily reach the deck.
2. Decide the Size and Shape
The next step is to decide on the size and shape of your deck. Would you like a simple, comfortable space for family gatherings or a larger area for hosting parties? The shape can be rectangular, square, or custom-designed to meet your needs.
3. Choose the Best Materials
The materials you use for your deck are critical to its lifespan and appearance. Wood and PVC are among the most renowned decking materials. Wood decks have a natural beauty but require regular maintenance. In contrast, composite and PVC decks are low-maintenance alternatives that offer durability and resist weathering.
4. Design the Layout
Designing the layout of your deck involves planning where different elements will go. Think about seating areas and the dining space. Also, consider any other features you want to include, such as built-in planters or a grill. You must also ensure the design complements your home's architectural style.
5. Add Safety Features
Safety should be your number one priority when designing the perfect deck area. Install sturdy railings along the edges to prevent accidents, especially if your deck is elevated. Consider adding lighting fixtures to illuminate the area during the evening. Thus, making it safe and visually appealing.
6. Decorative Elements
You can add decorative elements reflecting your style to make your deck special. Colorful couches and potted plants create a pleasant and inviting ambiance. Hang string lights or a pergola to create a relaxing ambiance.
Final Word
Do you want to hire a professional for home additions in Bronx, NY? Your search ends with Golden Touch Renovation. We will help you design the perfect outdoor space for your Bronx Home. Get in touch with us today to learn more about roofing contractor Bronx NY!