Expanding your living space can be an exciting and transformative journey. Whether you're looking to accommodate a growing family, create a home office, or simply enhance your lifestyle, room additions can be the perfect solution.
You could even get custom exterior painting! This blog will explore the ins and outs of home and room additions, helping you make informed decisions and turn your vision into reality.
Why Consider Room Additions?
Before delving into the nitty-gritty details of room additions, it's essential to understand why they might be the right choice for you. Here are a few compelling reasons to consider expanding your home:
Growing Family: As your family grows, so do your space needs. A room addition can provide the extra bedrooms or living space you require without the hassle of moving.
Increased Property Value: Adding square footage to your home can significantly increase its resale value. It's an investment that often pays off when it's time to sell.
Personalized Spaces: If you have a specific vision for your home, such as a home gym, a dedicated office, or an entertainment room, an addition allows you to create customized spaces tailored to your needs.
Enhanced Lifestyle: Expanding your living space can lead to a more comfortable and enjoyable lifestyle. It can also make your home better suited to your evolving needs and interests.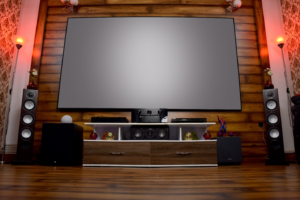 Planning Your Room Addition
Successfulroom additions begin with careful planning. When embarking on a room addition project, start by clarifying your objectives and goals. Establish a realistic budget that encompasses construction costs, permits, design fees, and potential unforeseen expenses.
It's imperative to adhere to local zoning regulations, building codes, and permit requirements to avoid legal complications. Collaborate with professionals to create a detailed plan that harmonizes the new space with your existing home's aesthetics.
Ensure the success of your project by hiring experienced contractors, checking references, and obtaining multiple quotes. When selecting materials, fixtures, and finishes, consider their alignment with your vision and budget, as quality materials can significantly impact the addition's durability and appearance.
Lastly, create a feasible project timeline but remain flexible to accommodate unexpected challenges and weather-related delays.
Room additions offer a world of possibilities for expanding your living space and enhancing your lifestyle. When it comes to enhancing your home with room additions or maintaining its structural integrity, Golden Touch Renovation is your trusted partner in Westchester, NY.
Our services go beyond home and room additions, extending to vital aspects like roof repair, gutter cleaning, chimney repair, and even exterior painting Westchester NY.
With our expertise and commitment to excellence, we'll help you create the ideal living space. Your dream home is just a call away! Contact now.